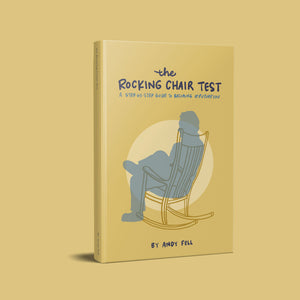 Are you in danger of failing the test and looking back on life thinking about what you could and should have done?
What you'll get:
The GiFT631 success formula
A simple, practical and actionable book that asks questions, provides actions and worksheets to enable you to move in the direction of your goals
Goal setting and achieving practices
How to improve your belief and confidence
The GiFT631 mindset mountain
How to use time more effectively and take decisive action
How to live continuous improvement 
The GiFTs in this book are supported by Andy's YouTube channel. Check out his #giftbites on Andy Fell, GiFT631: youtube.com/c/AndyFellGiFT631
👉Price includes postage and packing within Australia only!